When you travel in Japan, you might want to know a variety of travel information.
For example, If you want to go to a famous or poplular place by public transportation, you might want to know some transport information.
Or, If you get in trouble, you might need to call ambulance or find the location of an embassy of the country you are from.
In those circumstances, you might be able to get information on the internet via browser, but it must be eaiser to get information via smartphone app.
Here, I'll introduce one smartphone app which will be useful in those circumstances.
Description of the app
The name of the app is "TABIMORI".
This app is provided by Narita International Airport.
If you enter "TABIMORI" in the search window of apps, you can find the app.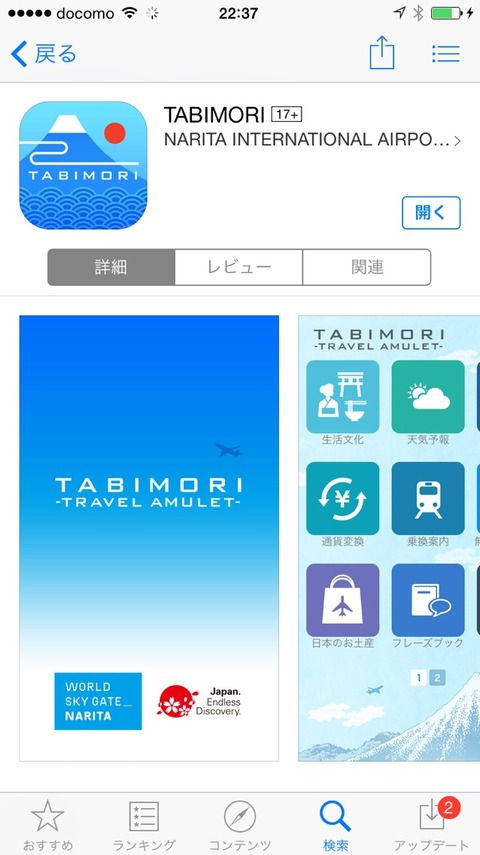 This is a screen you can see in iOS.
The description of this app says,
TABIMORI is the Narita International Airport's "Omotenashi" app that can support all travelers from overseas to Japan. It helps travelers solve something they face during their stay in Japan.
By using this app, travelers can have access to general information they need when they are getting around in Japan such as Japanese life and culture, phrase book, weather, transportation, and currency exchange without running the other apps.
In addition, they can also have access not only sightseeing info but also flight info, Japanese souvenir info, and emergency manual and embassy info in case anything happens.
TABIMORI helps all travelers get around and experience easy, comfortable, and convenient trip.
This app has English user interface. Once you install this app and configure the language setting, you can have access to the information mentioned above.
How to configure the language setting

When you run this app for the first time, you will see this screen.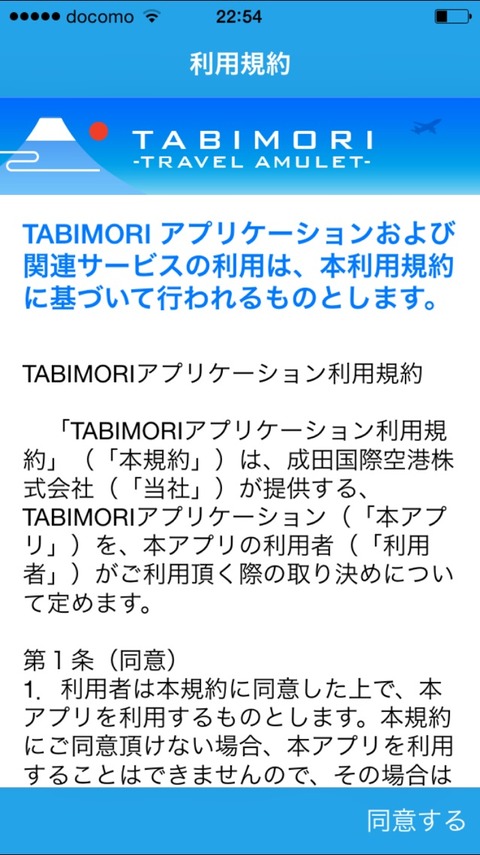 This is terms of use, so touch "同意する" at the bottom on the right hand side to go to next.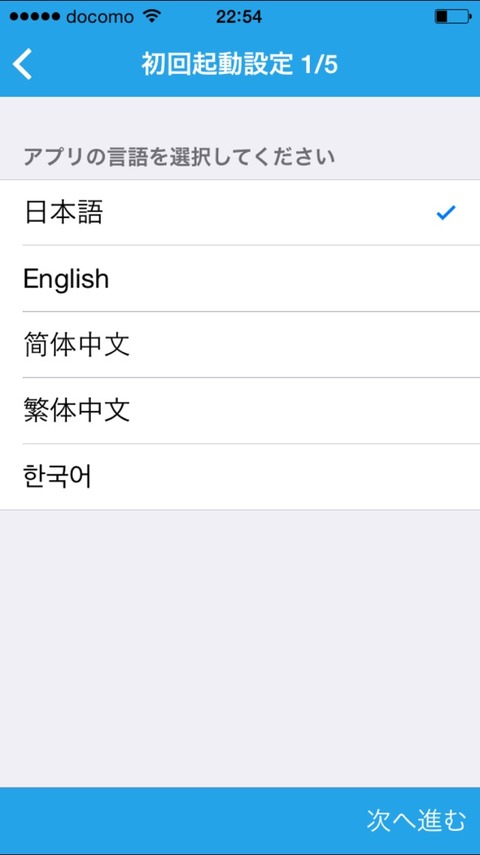 Then, you configure the initial setting.
Choose a language from Japanese, English, Chinese(Traditional or Simplified), and Korean and touch "次へ進む" at the bottom.
After you select a language, the further setting can be done by the language you selected.
For further setting, you need to select your attribute like age, gender, type of travel, and country of origin.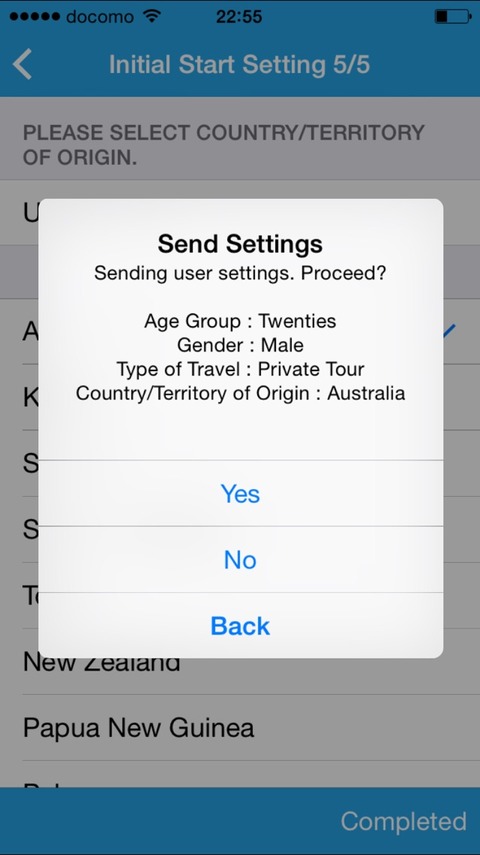 In the last setting screen, tough "Completed" (if the language is English).
Then, press "yes" to send settings.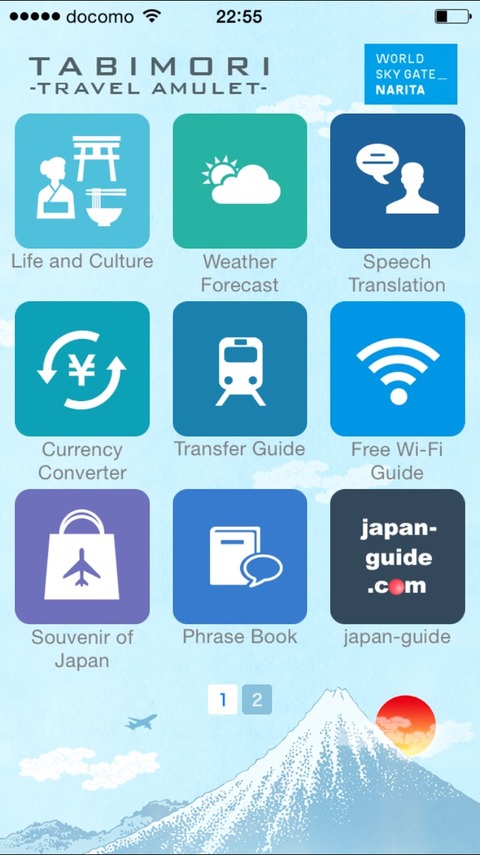 After sending settings, you are ready to use this app.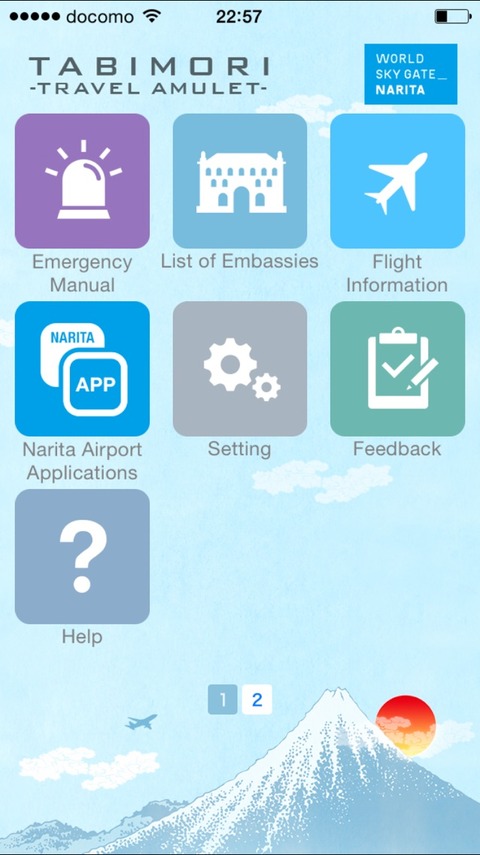 I hope you have a nice travel!